WE SPECIALIZE IN BACK PAIN RELIEF: INVER GROVE HEIGHTS, mn
Better known as Spinal Decompression
Consultation, Pain Exam, X-rays and MRI Review (If Necessary), Plus 1 Free Spinal Decompression Treatment (must be a candidate)
---
Backed by some of the biggest medical research facilities in the world.
Over the past 20+ years, hundreds of research studies have shown an 86-92% success rate from non-surgical spinal decompression to relieve/lessen symptoms associated with disc and nerve compression.
THERE MAY BE HOPE FOR YOU
Certified Spinal Decompression Therapy
Dr. Hetland is a Certified Spinal Decompression Therapy Practitioner that has
successfully treated thousands of patients with spinal disc pain.
---
"I highly recommend Dr. Ryan Hetland. He provides precise and painless treatment. He is very personable and puts you at ease. I feel better already even after the first visit! Can't imagine how great I'll feel after 6 weeks of treatment!"
- Anthony S.
---
"I would recommend this place. Doctor Hetland is very knowledgeable. He helped me immensely with my back condition. He continues to treat me to this very day!"
- Mark P.
---
"Great experience, wonderful staff, and very good results. I came here with pain, and couldn't lift my leg and within two weeks I got so much better. I cannot thank you enough for taking care of me so well."
- Sorabh L.
WE OFFER A NEW SOLUTION TO PAIN
We have developed a unique clinical treatment that combines a drug-free, non-surgical approach with the most advanced PAIN RELIEF TECHNOLOGY available. Many patients are seeing great results, even those who have "tried everything" before.
Dr. Hetland is a Disc Specialist, a Certified Decompression Practitioner, Post Graduate of Harvard Medical School, Faculty at Northwestern Health Sciences, and a Gonstead Specialized Chiropractor.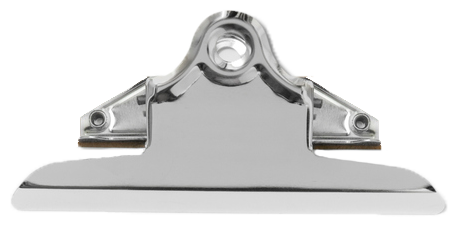 After MRI

After your MRI, did the doctor explain the results in a way that you understood?

OPTIONS

Were treatment OPTIONS given to you?

BENEFITS

Was the benefits of NON-SURGICAL decompression explained to you?

OPINION

Was a SECOND OPINION recommended to you?
If you have already had an MRI and would like Dr. Hetland to do a proper MRI review with you and help explain any non-surgical options for you, click the link below for a free and no obligation MRI review.
IS SPINAL DECOMPRESSION FOR YOU?…
If you have back pain or neck pain and are not certain if it's from your spinal disc. If you have already had an MRI with…
THEN THIS IS FOR YOU
Most people who have neck or back pain don't know exactly what is causing their pain or that it may be from their disc. They also don't know exactly WHY it happened or what is the root cause of it. Dr. Hetland is an expert at helping patients discover these answers and help with the best non-surgical options to help you recover in the shortest time possible.
Leg - Numbness, Tingling or Burning

Arm - Numbness, Tingling or Burning

Chronic Neck or Back Pain

Facet Syndrome or Arthritis
new patient special
$175 spinal disc consultation, exam, and treatment