BACK PROBLEMS?
PAIN IN YOUR BODY?
Spinal Decompression is a therapy that helps open the disc and space where the nerves exit the spine by creating a decompressive force to the discs which is usually very comfortable and pain free.
Neck, Back and Disc Relief Evaluation
Certified Spinal Decompression and Disc Specialist
Are You in Pain?

Back problems are degenerative, getting worse and more frequent over time.

COMMON CAUSES

Accidents, muscle strain, awkward sleeping, degenerative conditions and more.

SOLUTION

What if science could effectively treat your back pain without drugs or surgery?
Spinal Decompression can help with
Degenerative Disc Disease

Radiating Pain Into The Legs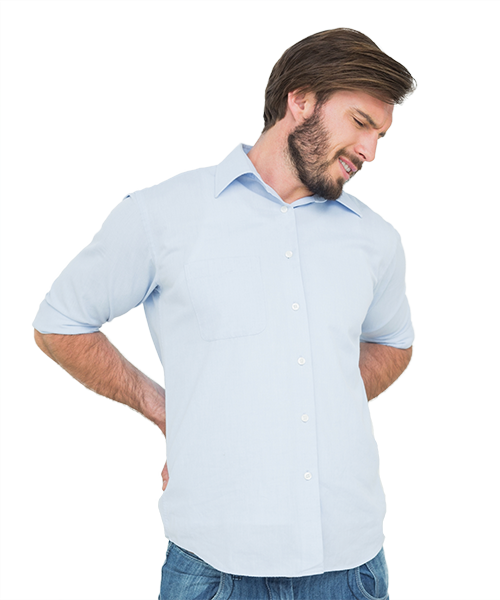 Herniated Discs in The Neck

Trouble Walking, Siting or Standing

Recurring Pain, Throbbing or Stiffness

Herniated discs in the lower back

Post-Surgical Pain and discomfort
new patient special
Neck, Back, and Disc Relief Evaluation
THERE MAY BE HOPE FOR YOU
Our treatment works for a wide variety of conditions. If you are suffering from back pain, there may be hope! Schedule today!
CERTIFIED SPINAL DECOMPRESSION

We offer Spinal decompression only after myself or another doctor have done an initial assessment of your symptoms and performed a preliminary exam to see if SD is the right therapy for you. We will use certain imagery tests like x-rays or MRI's and any other diagnostic tests to make sure you have an accurate and proper diagnosis of the cause of your neck and lower back pain.

HOW DOES IT WORK?

Once Spinal Decompression has been prescribed, it begins with the patient lying comfortably on the table and then set up for either your neck or lower back so that your decompression therapy session can begin. Once set up comfortably, the Spinal Decompression will begin to gently pull at a very comfortable setting to begin the process of decompressing the spine. This allows oxygen, water, and other nutrient-rich fluids to enter the disc and restore the proper motion and pumping mechanism to the disc again.
take action now
Neck, Back, and Disc Relief Evaluation
IT'S TIME TO GET THE RESULTS YOU DESERVE!
Certified SPINAL DECOMPRESSION IN Inver Grove Heights
The duration and frequency vary depending on the condition and severity of your spinal disorder we are treating. As your spine progresses, each SD therapy will be custom increased to the proper amount of pull to restore better movement of fluid in and out of the disc to soothe the affected region bringing pain relief and often long-term healing.
Results speak for themselves. These results start with a proper examination and diagnosis to decide if your neck and lower back can be helped with non-surgical SD or not. If it is decided that you are not a candidate for SD, we will recommend the right referral necessary for you to get the help you need. If it is decided that SD or Gonstead Chiropractic is right for your condition, our results have been approximately and 85% complete recovery and 15% improved.
Dr. Ryan has been treating thousands of patients every year since 2008 with the specialized Gonstead Chiropractic Technique, and after becoming a Certified Spinal Decompression Therapy Practitioner in 2017, he has seen tremendous results with almost all his disc patients.
Dr. Ryan is proud to provide this valuable treatment option, and he considers it to be just another important tool for providing neck and back pain relief decreasing the need for surgery and potentially dangerous drug therapies.
So call us or reach out through our website to find out if Non-surgical spinal decompression is the right treatment for you!